EXPERIENCE THE TASTE OF
MODERN CONTEMPORARY
CHINESE CUISINE
AT MELBOURNE CHINA TOWN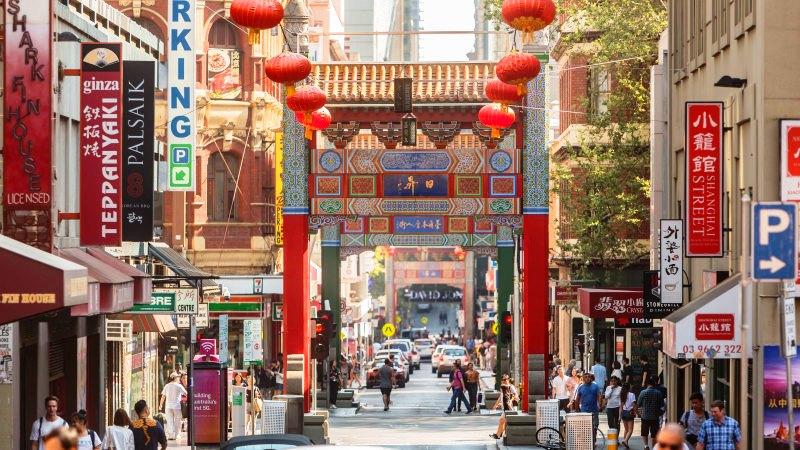 Our Signature Dishes
WOK FRIED SNOW CRAB
IN FRENCH FOIE GRAS PATE
Was created by Crystal Jade Melbourne in 1999 when it
was first established after many trials and errors.
This unique combination with intense and sumptuous
flavour has became an iconic dish in Melbourne.
Today, it is continuously sourced to be enjoy by diners
and chefs around the world.
FRESH, INNOVATIVE AND DELICIOUS CHINESE DISHES
CREATED FOR THE BEST DINING EXPERIENCE HERE
AT CRYSTAL JADE MELBOURNE
Hong Kong-style morning tea is a traditional folk eating custom.
People in Guangdong and Hong Kong, China have the habit of sighing about morning tea, so this customary early morning activity was born which is mainly composed of Chinese dim sum and tea.
MAKE A RESERVATION
CALL (03) 9639 2633
Reservations required for parties of 6 or more.
ALL DAYS
LUNCH YUM CHA SEATINGS:
1st 11:15am -12:15pm
2nd 12:30pm - 1:30pm
3rd 1:30pm - 2:30pm
Excellent Cantonese restaurant with very good service. Food is wonderful, reasonable prices, and the dimsum are amazing. I strongly suggest everyone trying out this restaurant !!
After trying a couple of yumcha places in Melbourne CBD area, Crystal Jade is definitely one of the top. The food is of a high quality, with flavours and textures meeting expectations. The interior is nicely furnished and of a classy feel. The zha liang (fried rice paper roll) was the highlight dish as it also contained veggies wrapped in rice paper, something I've never seen before. Overall the service was quick and the seating system is fair for everyone.
No longer a hidden gem, wonderful food, great service and friendly staff. No.☝🥇 Have had yum cha all across Australia and Crystal Jade is up there as one of the best. Great way to start 2021 We will be back again 👍💕😍
google.com, pub-7397365670410535, DIRECT, f08c47fec0942fa0
© Copyright CrystalJadeMelbourne